Instructions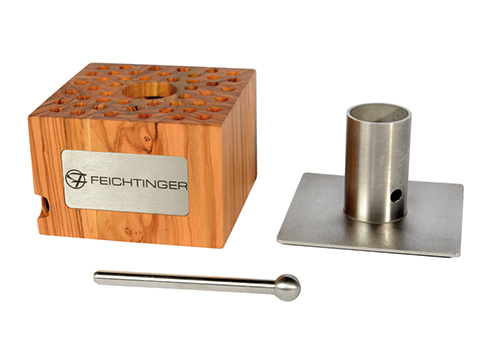 Image 1: Components
The Cube consists of three components: a massive wooden core, an ash container including base, metal rod.
Image 2: tap the ash off
Tapp the ash off in the large whole in the middle of the Cube.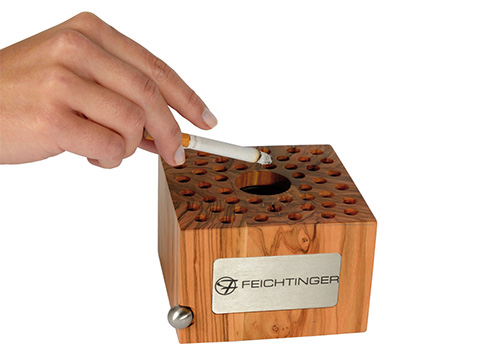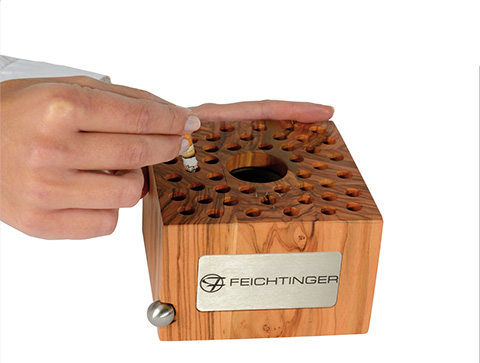 Image 3: extinguish your cigarette
To extinguish your cigarette, drop it in one of the several wholes.
For emptying and cleaning the Cube remove all its components. Therefore pull the metal rod out of the wooden core and remove the bottom plate cautiously.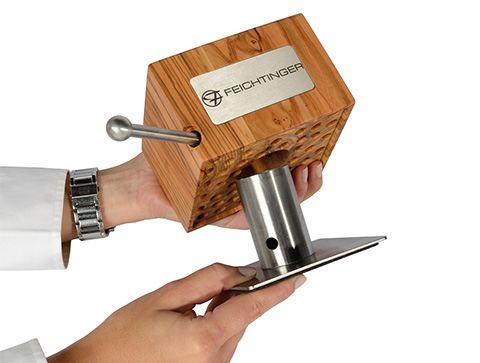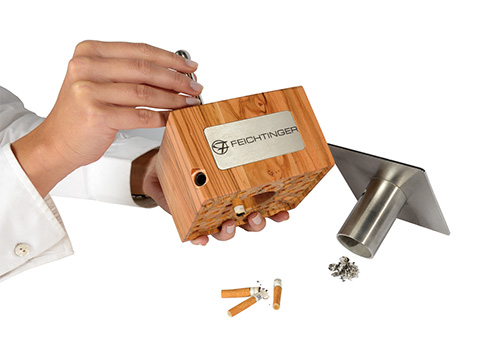 Image 5: to empty
Clean out the ash of the inner part and push the cigarettes with the metal rod through the wholes.
Cleaning instruction:
Please clean the wooden core with a moist cloth. The ash container is made of stainless steel and can be rinsed with water. Maintain the wooden part of your Cube by using conventional furniture oil once or twice a year.